How to stay "socially connected" while traveling
By Kim Randall
Staying "socially connected" while traveling may be a bit hard and challenging at times. There are many scenarios that could keep you from being connected and sharing with the Internet, but for the most part these are easily avoidable with some pre-planning.
No 3G or Any G While Traveling
You just snapped a picture or had a brilliant thought that you want to share on Facebook or Twitter (or many other platforms) but you have no G's and no Wi-Fi?!?! This is every Social Media enthusiasts worst nightmare and can happen just as often on back roads as it can on highways in highly populated areas.
What do you do?
First thing you do is not panic because you read this blog post before heading out on the open road and knew to set up your Twitter and Facebook SMS to your phone. By snapping the image and texting it to the short code 40404 you will be sharing it just as you would through your Twitter application on your smartphone (outside of the US? Check out this resource). The same can be done on Facebook by texting to the short code 32665.
With both of these you will need to visit the websites prior to using to link your accounts.
Other platforms that allow SMS texting to update are (but are not limited to)
Staying Connected With Applications
There are a million applications that you can use while traveling to keep you connected to your network, but there are only a few big names in the game that more people are using regularly. All of the big names definitely have mobile apps for your smartphone, but remember that constantly running them will drain your battery.
A few of my favorites that I use regularly are:
Facebook

Twitter/ Echofon on ios

Pinterest

Tumblr

Instagram

Foursquare

Google Talk – May not be a social network, but it's a way to stay connected.

Skype

Urbanspoon

Yelp

Viddy/ SocialCam – Social Video. You no longer need to wait to upload a YouTube video, just use social video instead and feed to your Twitter and Facebook.
Bonus: An awesome newbie to download now – SwipedIn. With this app you will be able to see what local restaurants and/ bars are having specials.
Image courtesy of FreeDigitalPhotos.net
Managing Multiple Social Media Accounts While on the Road
This may not apply for most people, but if you're a business owner or you manage multiple accounts or you're like me and own a company that manages multiple clients Social Media accounts you'll agree with me that the thought of not being able to access all of these accounts like you're able to on your computer is more or less nerve-wracking, but once again there are ways to get creative and still be able to do everything that you absolutely need to do.
Let's start with Twitter. Depending on your gadget of choice would depend on the application of choice. When using my iPad I use Echofon. I have all of my accounts added and have the sound notifications enabled so I can easily know when someone is messaging or replying to an account. On my Android phone I use the official Twitter app and do the same as I do with Echofon. To schedule posts from my mobile or iPad when physically on the go I use SproutSocial's app and cue up posts so I'm not a slave to my devices. When using my laptop (either with a wireless card or while stopping for some food or rest) I use MyVBO to schedule time sensitive posts.
It's better to schedule and be cautious than to end up with no means of updating and missing a deadline.
With Facebook I use their official app on both my iPad and my Android phone, but use SproutSocial when I am only able to update accounts via mobile and when I have Wi-Fi connection I use the main Facebook page and once again schedule time sensitive posts…. just in case.
Why Is It Important To Stay Social While On The Road?
For starters if you're anything like me it isn't about the "why", but rather about the "need". We all like to share what we're up to whether it's via text, images or video and there are so many amazing capabilities that we never had in the past that we need to utilize today. For those like me that are bound to the Internet because of clients and business this gives me a way to disconnect while staying connected.
Staying Safe While Staying Social on the Road
Here are some safety tips that I can't stress enough while road tripping and using Social Media.
Check-in when you're leaving places and not when you arrive if you're roadtripping solo.

Never text/ update while driving. Have whoever you're traveling with type out the text/ update or snap the picture if you're behind the wheel.

The same check-in rule applies to checking-in to hotels/ campgrounds while traveling solo. Do it when you leave or check-in off the grid when you arrive and check-in on the grid when you leave.

When sharing images be sure to not share any that include your license plate number.
Bonus: It's helpful to check-in, keeping the above tips in mind so close friends and family do know where the last place you were at in case they hear of bad weather or other news that they would need to contact you about.
Gadgets To Help You Stay Social on the Road
ZaggSparq – This device has kept my phone powered while at the beach all day, at concerts or while traveling with other people. There's usually only one lighter to plug in your charger and I have yet to find anything affordable that will charge my iPad from the car charger. The Zagg allows for 2 USB charging devices at a time. I've used it to charge my iPad, iPod and my Android.

Aquabox or Otterbox – This is especially useful if you're going to be around water.
Additional Tips
Always keep additional USB charging cords with you.

Make sure you have your 

iPad

 or 

iPhone

 set up with the "Find my…" app that helps you locate lost or stolen phones and iPads.

When stopping for the night or for a meal take your gadgets and chargers in and allow them some time to charge up so you're never without some battery on at least one device.

If you NEED to be connected via Wi-Fi try tethering to your laptop or compare costs for a wireless card. Most are pretty reasonable.

Use Foursquare to find specials and discounts.

If you know you'll be visiting or travelling through certain towns or cities ask your network where you should visit or what you should do along the way.

If you're unsure of specific places check them out on Yelp and see what others are saying. 
Have fun and update often. People like to live vicariously through other people's posts Online.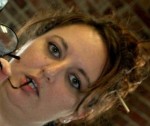 KiMedia Strategies was founded in 2010 by Kim Randall, Social Media addict and Online brand strategist. KiMedia Strategies, focuses on creating unique Online Marketing campaigns keeping in mind that no one brand is the same. They have worked with brands and businesses around the globe providing excellence, uniqueness and most importantly results.
Dedicated to researching new and effective tools and platforms that will enhance a clients Social Reputation and overall Online experience they value and cherish each and every client they work with and promise to keep the "Social" in Social Media when managing accounts on their behalf.
They do not consider themselves Social Media and Online Marketing experts or gurus because like the Internet, their campaigns and strategies change daily making it hard to be an expert in a field that never stays the same. What worked yesterday may not provide the same results tomorrow. What they do well at KiMedia Strategies is learn, strategize and implement. Technology is ever changing and they continue to evolve along with it.